This is the simplest and best way to get a signal from your factory Harley radio when installing an aftermarket amplifier.
Fitment:
2014+ Harley Street Glide, Electra Glide, and 2015 & Up Road Glide. Works with the front outputs of Ultra models but the rear outputs of an Ultra model are specific to ultra bikes and require the rear input/output T harness adapter kit you can find here.  Bikes with factory external (to the radio) amplifiers in the fairing or bags will need amplifier bypass adapters, that as the name implies bypasses the amplifiers and creates a direct connection from your new aftermarket amplifier to the factory speaker location using the factory wiring. Feel free to call us if you have any questions about this part. We sell amplifier bypass adapters for front-mounted amplifiers here. And we sell a different bypass adapter for factory amplifiers mounted in the left bag here. Factory amplifiers in all other locations require mew cables to be run. 
Note: This unit is intended to be used with aftermarket amplifiers only. It Will Not work with the factory amplifier(s). This is not high to the low converter. This unit outputs a speaker-level audio signal with an RCA-type connector. Most all modern amplifiers for use with motorcycle applications are designed to accept speaker-level input at the RCAs. Be sure to verify that your amplifier has this feature. If not, a high to low-level adapter must be used in conjunction with this part. Call if you have any questions about this. We can verify for you that your amplifier does or does not have speaker-level inputs if you are not sure. 
This kit connects to the front signal harness of the factory Harley radio with plug & play connectors and outputs to your aftermarket amplifier or DSP and includes an integrated circuit that balances the factory Harley radio outputs. This results in a much wider volume range without the distortion that you would otherwise end up with. 
Radio Flash & DSP
It is highly recommended that you either have your radio flashed by an independent bike shop with the proper equipment or you use one of our digital sound processors in conjunction with this part. The factory Harley radio is programmed from the factory with a radical EQ curve that is not friendly for aftermarket speakers and amplifiers.  
Technoresearch has a number of flashes that its software offers. These flashes are all supplied to them by a number of aftermarket amplifier manufactures, but we recommend using the one from Rockford Fosgate. This particular flash has a friendly EQ curve for aftermarket amplifiers and speakers. It also enables rear speakers, front-to-back fader (not all flashes do), bass and treble controls, and speed-dependent volume feature. 
We Have Simplified This Process
By offering a Rockford Fosgate sound processor bundled with this product that has a pre-programmed counter EQ for the Harley radio. This eliminates the need for you to have your bike flashed. You can find these kits here.
Additional Speaker Pod Connectors
This kit also comes with connectors that mate to your fairing speaker pods. This way you can connect your aftermarket amplifier directly into your fairing speaker pods without any cutting or splicing into the bike's wire harnesses. We always recommend using speaker pod connectors along with our signal adapters.
Note: If you are purchasing this item for rear signal only you will not need the optional speaker pod connectors and they will not be in your kit. Speaker pod connectors are only used for front fairing applications. Rear kits do however come with an adapter that makes them compatible with the rear radio outputs. 
Front or Rear Signal
This kit comes ready to plug directly into the front signal harness of the factory radio on all Harley touring bikes. Optionally we offer a rear signal version that plugs in and converts this adapter to fit the 4 pin connector that Harley uses for the rear channels on 4 channel bikes. 
Rear Channel Tech Info
All two-channel bikes (90% of all bikes sold) have a rear speaker output connector located behind the factory radio. This plug however is dead (no signal) unless the radio is programmed for 4 channel output. 
Programming for Rear Channel Output Tips
Harley has many radio configurations that can be flashed to the radio by the dealership or an independent bike shop. The factory Harley flashing system that all Harley dealerships have is capable of flashing your bike for 4 channel output but that is not our first recommendation because none of the Harley configurations are designed for aftermarket amplifiers. There are a series of limitations to the factory flash system. Our recommendation is to find a shop that has the Technoresearch brand flash tool. This is the most popular tool on the market and many Harley dealerships have it as well.


Shipping

This Item Ships to 

The United States

 

Items built to order have a build time of up to two weeks before shipping. Items that are not built to order (e.g. amplifiers, speakers, .etc) typically ship in 2 - 3 business days. Many of our speaker kits feature machined special parts and customized wire harnesses that are built to order. We process and build orders in the order that we receive them. This allows our experts to go over every order and check that your particular order is correct for your particular bike. This means sometimes you have to wait a little longer to get your order but it's always worth it! 

Once You Order Does Ship

You will receive an automated email with tracking information as soon as our shipping department creates a shipping label for your package.  

 
There are many more speakers, amplifiers, and kits to choose from than what you see here.
[powr-form-builder id=1f43a15c_1475460501]
| | |
| --- | --- |
| | Please allow 10 business days for your order to arrive if it is an item that is built to order. Items that are not built to order (e.g. amplifiers, speakers, .etc) typically ship the next business day.We process and build orders in the order that we receive them. This allows our experts to go over every order and check that your particular order is correct for your particular bike. This means sometimes you have to wait a little longer to get your order but it's always worth it!  |
| | Returns are easy, simply contact us for a returns number and send your item to our returns centre for fast processing. We'll get you a replacement or refund in a snap! You can find our refund policy here. |
Here are 5 great reasons to buy from us:
| | | |
| --- | --- | --- |
| | | Returns are easy, simply contact us for a return Authorization number and send your item to our returns center for fast processing. We'll get you a replacement or refund in a snap! You can find our refund policy here. |
| |   | Your part is guaranteed to fit. We test fit every part we sell on actual bikes in order to verify fitment on each model, generation, and in each possible location. You can be sure that if we have stated that a part fits your bike, that it will, or your money back. You will find model, year, and location fitment details on most product pages. |
| |   | Ordering from American Hard Bag is 100% safe and secure so you can rest easy. Your personal details are never shared, sold or rented to anyone either. |
| |   | We Thoroughly Test Every Part We Sell on a Real Bike. There are a lot of parts out there that we refuse to sell. If it's not up to our high standards, it never makes it to this website. We have parts that fit various budgets and levels of insanity, but all parts we carry are exceptional performers. |
| |   | Because We Are Fully Authorized Retailers for All Brands We Sell, Manufacturers Warranties Are 100% Valid. There are only a select few authorized online retailers for the brands that we sell. Most all online retailers (even the really big ones) are not authorized at all! And the manufacturer's warranty is void before you even get your items. |
We have 3 great financing options for you. Snap Financing, Installment Payments, and Split Pay. Learn more below.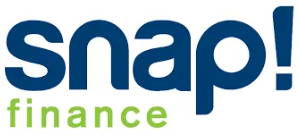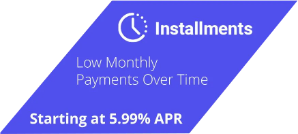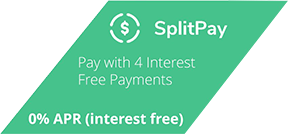 Shop Online
Select Pay Over Time with Bread at checkout
Choose your plan - Easy Installments or Split Pay with your card of choice
Get your item now and pay over time!
It's that easy!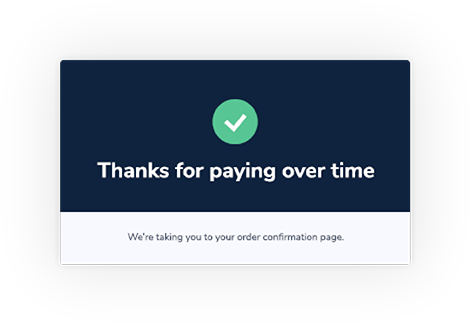 Simple transparent terms. No prepayment penalties. No deferred interest.
Applying is easy. All we need is a few pieces of information and you get a decision in seconds.
Sign up for automatic payments and have the flexibility to change your due date if needed.
Always know how much you'll pay. Easy equal installments. No surprises.
U.S. residents over the age of 18 (or over 19 for Alabama or Nebraska residents) are eligible, provided your identity can be verified.



Checking your rate does not affect your credit score as only a soft pull is completed to check your eligibility. If you choose to finance your purchase with Bread after your pre-approval, we will not perform a hard inquiry with any of the three major credit reporting agencies. Once you have taken out a loan, Bread may report repayment information about your account to the consumer reporting agencies, which may impact your credit score. We may also obtain your credit profile from smaller credit reporting agencies.

You will not be able to adjust your loan terms after you have checked out.

You can apply via the website of any participating online store. When you're ready to buy, click on Bread's® financing button to get your rate in seconds. If you pre-qualify, you will be presented with the financing terms offered and sample payment amounts. Add the item to the retailer's shopping cart and choose Bread® or "Pay Over Time" as your preferred method of payment when you check out.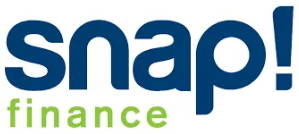 Get Approved
Could get approved for a lease purchase agreement of up to $3,000
*minimum finance $450

Instant Access
Get instant ACCESS to your financing upon approval

Shop
Get shopping! Snap lease-to-own financing lets you get what you need, when you need it.
100 days same as cash - $0 in fees if paid off within 100 days
No hidden fees
No interest
No application fee
No credit needed and no hard credit inquiry - Bad credit/No credit OK!
High credit limits
80% approval rate - All you need is a job making $1200 or more, be 18+ years old, and have an active checking account.
Snap doesn't offer traditional loans. Instead, we offer a consumer lease that allows you to finance the merchandise over 12-18 months of convenient payments. We also offer a 100-Day payment option, the best terms around. Need new tires for your car? Or new furniture for your growing family? Don't let bad credit stand in your way. Snap is your partner for fast and easy lease-purchase financing.
No Credit Needed refers to Snap's lease-purchase financing that considers more than just credit reports to determine approvals or denials. In fact, applications for Snap's lease-purchase financing aren't even reported to TransUnion, Equifax, or Experian. Our proprietary decisioning process allows us to look beyond bad credit, no credit, and bankruptcy to approve more applicants.
Call American Hard Bag and we can help to see if Snap Finance is right for you!
1(888) 311-0016